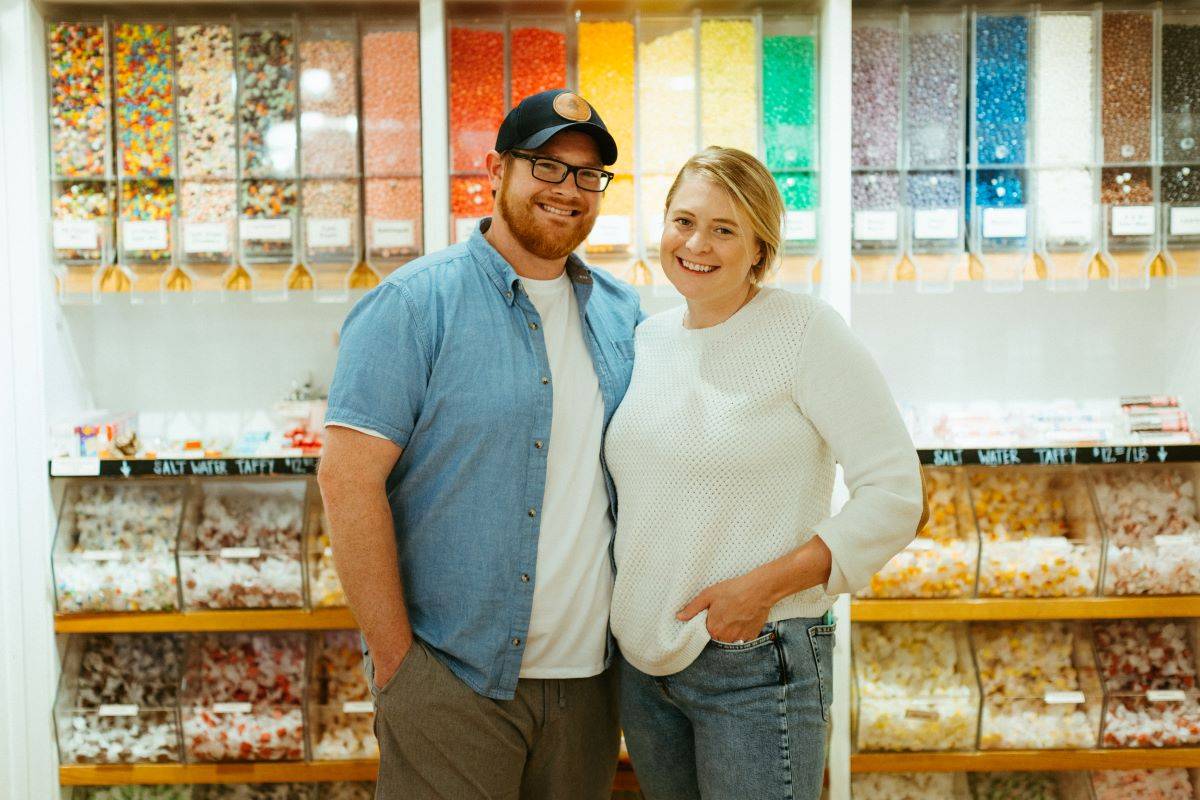 Woman Founded, Women Owned, Women Run
The Chatham Candy Manor is embarking on 70 "sweet" years of hand-dipped chocolates, homemade fudge, and truffles, creams, and caramels all made from scratch. Each piece of chocolate is perfectly unique and everything is made in small batches to ensure it is at its peak freshness when it is enjoyed!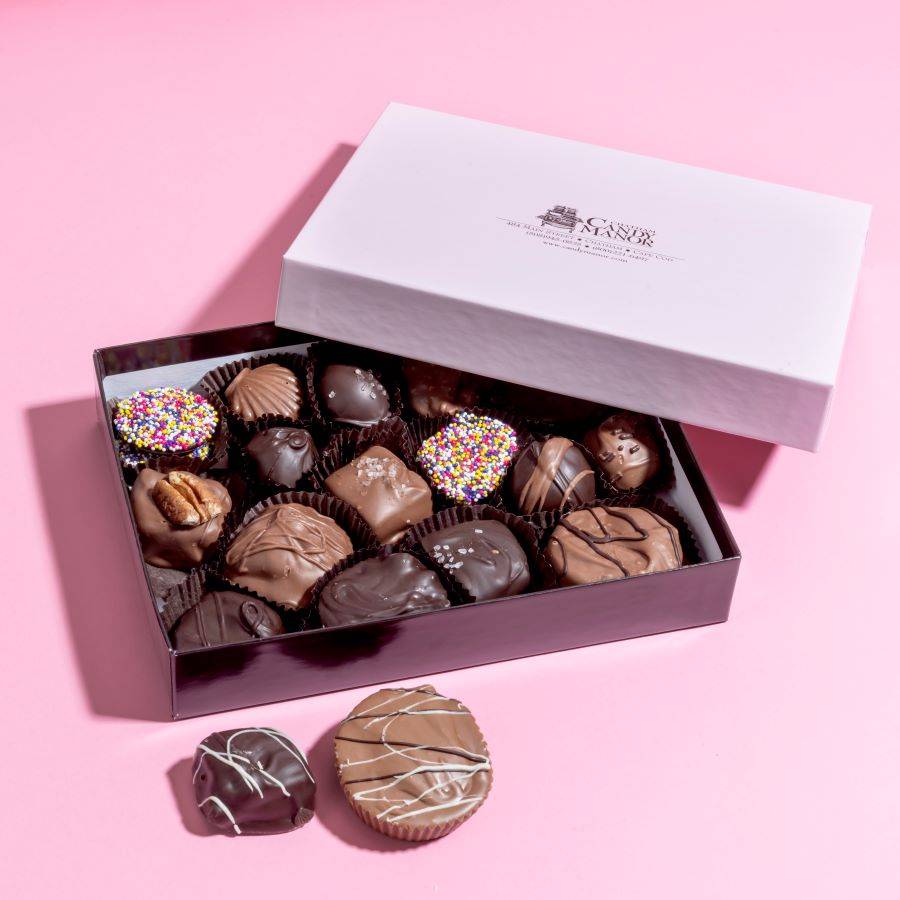 The Chatham Candy Manor was founded in 1955 by Naomi Louise Turner. She, and her daughter, Naomi, would arrive in Chatham around the first of July and set up the card tables, cover them with the sheets, make a batch of fudge, dip some chocolates and be open for business by the 4th of July! After Labor Day, they'd pack up and move on.
After Naomi's passing, the Chatham Candy Manor was left in the capable hands of Naomi "Dutchie" Turner, and her husband David Veach. They took the Chatham Candy Manor from what was a seasonal summer business into a year round business. The Chatham Candy Manor evolved into a unique and highly respected business celebrated for unprecedented quality, extraordinary customer service, artistry in chocolate and social responsibility in the community.
In 2019, family friends, Paige Piper and Robbie Carroll took over ownership. Robbie, a Chatham native spent many a summer cooking fudge in the window, and still loves to during our busy seasons now. They've focused on sustainability of year round business, investing in the growth of their team, and developing their shipping channel. In 2022 they welcomed their daughter Oakley, and opened a shipping facility to accommodate the Candy Manor's growth in Portland, Maine.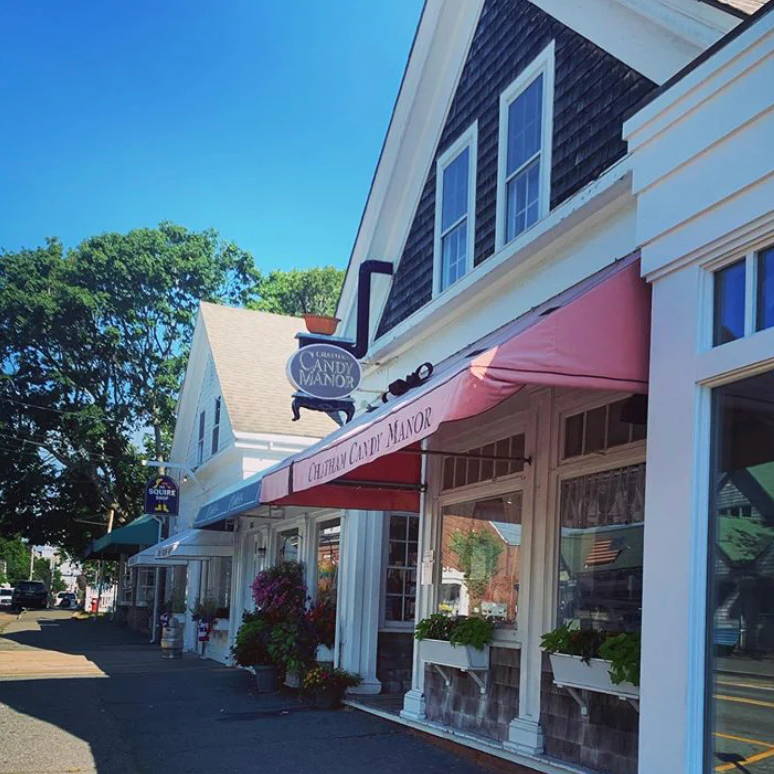 We believe that as a small business in the Chatham community, it is our responsibility to give back. Last year we donated over $20,000 back into the community through our Fudge Fundraiser program. We run six, week-long Fudge Fundraisers on behalf of a local non-profit, and half of the price of the fudge that is purchased in the store & online gets donated to the local charity. If you are looking for a fun and unique way to raise money, check out our Fudge Fundraiser page for more information.