Packages typically arrive 2 to 10 days from when the order is placed.
When temperatures are over 70 degrees, we ship with special packaging, ice and only on Monday, Tuesday, and Wednesday!
We use both the U.S. Postal Service as well as UPS. If you have a preference, please specify.
Shipping is a flat rate of $10 with the exception of Florida, which is $20 as we need to take extra care when shipping to you!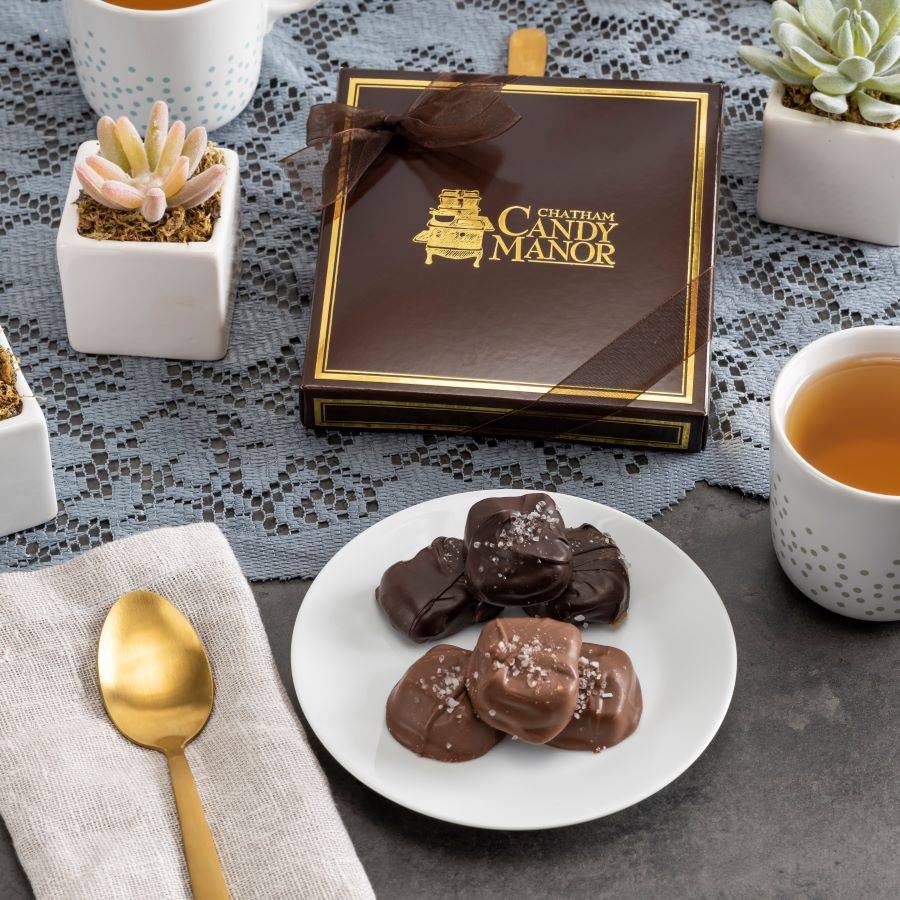 Our team and business are growing! If you've been to Chatham you've seen the magic. Our crew hand-dips our chocolates and makes homemade fudge in a very cozy space. During the summer and holiday seasons we maximize every nook and cranny of the building, quite literally we use every single inch we can, we even have night staff! As we've grown this proved to be a challenge to maintain, forcing us to limit orders during the holidays and accommodate less custom orders. We wanted to spend more time on finding ways to grow and less on making the current space safe and workable for everyone.
We made the decision to pursue an additional space as a home to our Mail Order department, and after much searching and deliberation landed on a space in Portland, Maine, a state that once upon a time had a storefront also founded by Naomi Louise Turner! With three full time team members making the move, the same recipes and processes, we are very excited to continue creating the chocolates we all love! While we understand many of our customers may have questions, we are very excited to be able to grow and offer our products to more people. We are also very happy for the Chatham location to have a much more manageable workspace. We appreciate the Candy Manor community's support every day. Thank you all!